If you have ever thought of monitoring one of your kids, you are just like other parents. With all the available facilities, parenting is much harder than it seems. With kids having all the information just a click away from them, it can be difficult to save them from all the harsh realities of the world. It has become a necessity to keep an eye on their online activities, so you know they stay safe from all the online hazards. Cyberbullying, age-inappropriate content, pornographic videos and images, and other violent content can scar your kid's childhood. To let them experience a safer online experience, many parents use phone monitoring apps. These apps can help you track your child's online activities that ensure their safety both in the real and virtual world.
Our review of XNSPY is the best tech for parents for many reasons. You can use it to monitor your teens' both online and offline activities. The app has the ability to all the information from your child's phone. You can see all the texts, calls, emails, installed apps, browsing history, and so on. All those parental control features make Xnspy a top choice and the best mobile spy apps among many others. Another great news about XNSPY is that it works on a stealth mode that means your targeted device doesn't show any alerts of being monitored.
Additionally, employers use these apps to track company phones. These apps help you maintain your team's performance. You can check their check-in and check-out timings along with their daily productivity. Monitoring apps can help you identify which one of the workers deserves a raise and who needs to work on themselves. You can increase work efficiency and save a lot of your time using such apps.
XNSPY offers a control panel that lets you control all the collected data from the targeted phone. The app gathers all the data from the phone and uploads it on the web account that, then, can be accessed from any device. With many other features in our review of XNSPY we look at a feature called "Watch List" that sends you direct alerts if there is activity related to the added data. For instance, let's assume that you have added: "Send me your picture" to the watch list.
XNSPY will send you a notification if this phrase appears in any conversation on your child's phone. This tool helps parents to ensure their child's safety in an advanced manner. It protects kids from all the inappropriate content, abusive language, and much more. You can add any contact, location, or word in these lists and get instant alerts if any activity occurs. XNSPY customer reviews have shown that most of the parents use this app because of its advanced features.
Xnspy Offered Features
The features are the most noticed part of any spying app. Suppose you go to the market to buy the best mobile spy app to monitor your kids. The features list will be your top priority. You will make sure that it has all the features that you need. XNSPY has the broadest set of features for its users. Let's take a look at some of them.
Social media and messaging apps monitoring
It's one of the most useful features, according to XNSPY customer reviews. Most of the kids spend most of their time on these social media apps. They use these apps for instant interaction, sharing pictures and videos, and much more. To make sure they have a safer online experience, you can use XSNPY. It lets you monitor all of the social media platforms along with the exchanged multimedia files on the messaging apps. These apps include Facebook, Facebook Messenger, Instagram, Kik, WhatsApp, Viber, and many more.
Location Tracking
XNSPY also allows you to track the real-time GPS location of the targeted device. Suppose your child goes out where you do not know. This feature will let you know their exact GPS spot. This way, you can keep an eye on them and make sure that they are safe.
Geo-fencing is another sub-feature that helps you protect your child. You can mark particular places on the map, and if your kid goes in or out of that marked region, the app sends you a direct notification.
Phone Log monitoring
You can track all the call logs on the targeted device using XSNPY. This feature allows you to monitor all the incoming, outgoing, and missed calls. You can check the call history along with the time and duration of all calls.
The sub-feature includes the recording of specific calls as well. These functions make it one of the best mobile spy apps.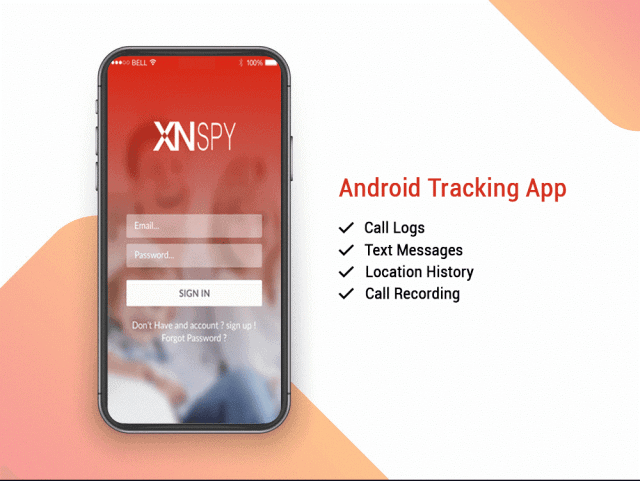 Internet activity monitoring
With XNSPY, you can track all of the internet activities of your child. You can monitor your employee's productivity using this feature. It allows you to check which site is visited the most on their devices. It also lets you check the web browsing history along with the bookmarked pages. It provides you access to all the exchanged emails as well.
Remote control
You can control a monitored phone without accessing the device physically. It gives you options of recording the surroundings, turning the phone off/on, and deleting the data remotely. You can limit the screen time as well.
Multimedia files monitoring
You can monitor all multimedia files on the targeted phone, view all saved videos, photos, and audios files. You can track the shared multimedia files as well. XNSPY allows you to download any files on your phone.
Watch-list alerts
Another feature that makes XNSPY the best mobile spy app is the watch list alerts. It helps you ensure your child's safety in both real and online worlds.
These watch lists allow you to add specific words, contacts, and locations and send a notification if any activity related to the added data occurs. It works for phone calls, internet activities, GPS locations, installed apps, and text messages.
Xnspy Review Pros and cons
We hope you enjoyed our Xnspy review, before you choose this app, make sure you go through these pros and cons.
 Pros
It provides advanced features like call recording, surrounds recording, geo-fencing, and Watch List Alerts
It offers remote controls
It has a user-friendly interface
Cons
XNSPY may be intrusive sometimes and children may not like it.
Keen tech writer outside of my day job in I.T. and spending time with my family.