Considering the Thinkware F790 Dashcam? Here's what you need to know.
When Thinkware pushed its F770 dashcam setup onto market in 2016, it was already well known for its reliable, high quality products. The F770 lived up to that reputation, and even today holds its own in the highly competitive dashcam market. With the release of the Thinkware F790, they have stepped up their game and brought a number of quality of life improvements in addition to the anticipated suite of tweaks and modernized features. Let's dive in.
>> See our previous Thinkware F770 review
First of all, holdovers from the F770 include their standard HD 1080p cameras, crystal clear Super Night Vision (3.0!), and generously wide camera angles. The high dynamic range really shines here, reducing glare, white-out and deep shadows by leveraging multi-exposure captures.
The front-facing camera has an over 140 degree field of view, with an additional 160 degrees from the rear-facing camera. With such wide viewing angles, normally the recorded footage would have significant visual warping near the borders, but with the F790's dewarping and High Dynamic Range (HDR) video technology, there is surprisingly minimal distortion.
HDR provides multi-exposure captures maximum image detail in high contrast scenes and corrects exposure levels when a subject is too dark or too bright.
Thinkware F790 DashCam Design
While we're talking about degrees, many dashcams suffer from heating issues, as the onboard processor combined with direct sunlight produce temperature extremes that can be damaging to sensitive components, permanently reducing battery life, and degrading video storage. The F790 is built with heat tolerance in mind; it features slotted vents and fan cooling as part of their robust Integrated Thermal Protection system, ensuring your data remains safe and prolonging the working life of your device.
The new design of the F790 comes with a 'dock' that allows you to detach and re-attach the camera from your car quickly and easily should you need to.
Other features include the parked time-lapse setting that snaps a series of photos at 2fps for up to 17.5 days after parking, with motion detection and internal G-sensors kicking in to automatically enable full-suite recording in the event of an incident.
Unlike some other dashcams on the market, the Thinkware F790 does not come with an integral display, instead utilizing its built-in 2.4/5ghz wifi to pair with the associated smartphone and PC app, cutting back on the bulk that other dashcams suffer from.
Combining its manageable size with the streamlined mounting system, you'll be up and running in minutes, ready to move from the "set it" to the "forget it" phase.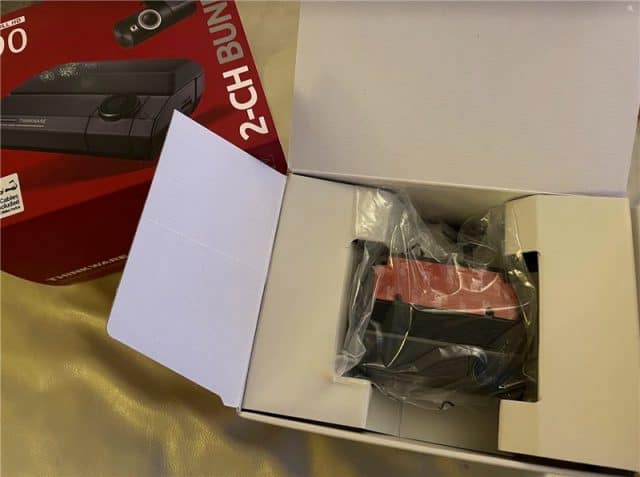 One of the features that differentiates the Thinkware F790 from entry-level competitors is the built-in Safety Camera Alert. The system produces an audible alert that notifies the driver when red light cameras or police speed cameras are nearby. With built-in GPS tracking, the system will also notify you when you are exceeding speed limits, helping avoid costly tickets.
When you throw in the Lane Departure Warning System, multiple intelligent Front Collision Warnings, and Front Vehicle Departure Warnings, the Thinkware F790 does more than just record incidents to protect you from liability; it helps prevent accidents in the first place.
The rear camera integrates with the front, and the mobile App allows you to download both front and rear views associated with a recording, or download them individually if required.
Parking Mode
When the product is connected to the vehicle via the hardwiring cable, the operating mode can switched to parking mode after the engine or electrical accessories are turned off and the voice guide will indicate that the parking mode has started.
The two options are Time Lapse or Motion Detection. Time-lapse is a continuous recording of still frames, recorded at a rate of 2 fps for 10 minutes, compressed into a 2-minute long file. Better if you find motion detection isn't activating properly for you.
Motion Detection gives you peace of mind that events triggered by the devices motion detection that happen while you're away from the vehicle will be recorded for 20 seconds (from 10 seconds before detection to 10 seconds after detection) and stored.
Parking mode can be set for 6, 12 or 24 hours from when the ignition feed is turned off from the camera. The F790 has low voltage detection built in, and will turn itself off if it detects the 12v battery power is dropping too low, so you never have to worry about coming back to a flat battery.
Summary
All together, the F790 is a worthy successor to the F770, bringing some quality of life updates and the improved recording and detection capabilities that you'd expect from Thinkware's Mid Range camera lines. As of writing, prices are hovering around £200 for the front camera only option and £270 for the dual-cam setup, so you'll be hard pressed to find a better system for your budget.
>> See the official Thinkware F790 page
>> Buy the Thinkware F790 on Amazon UK
I do marketing and tech things. Despite my profile picture, I don't live my life in Instagram