It's the annual Star Wars day – May 4th – coming up soon. We wanted to share some unique Stormtrooper gifts you may need in your life. They are designed by Andrew Ainsworth who created the original helmets for the first films.
This wonderful drinkware is created by Andrew Ainsworth of Shepperton Design Studios who in 1976 created the original Stormtrooper helmets and armour for the first films. These products are based on the original moulds Andrew produced, as close as it is possible to get to the original film props.
May The 4th Gifts for 2022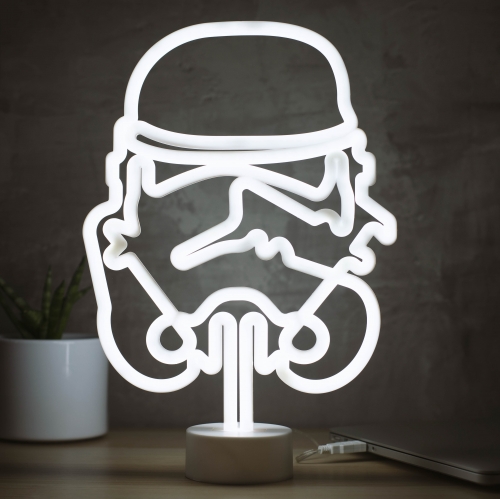 The Original Stormtrooper Neon Tube Light £21.99 from IWOOT Set the right vibe in any room with this striking Original Stormtrooper Neon Tube Light. Neon-white light brings the lightside to the darkside. A must have for any tech lovers room.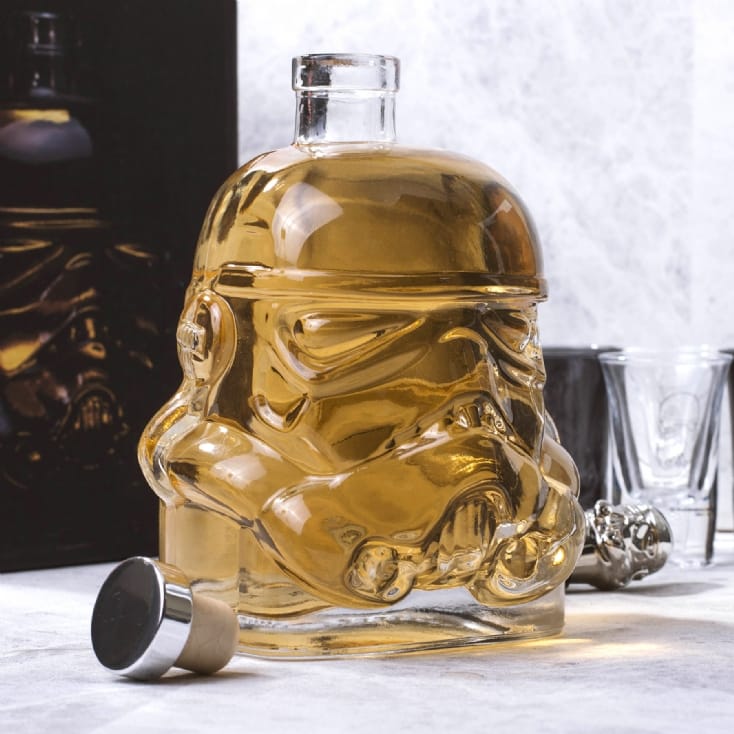 The Stormtrooper Decanter is a must-have item for fans of the dark side. Store spirits, and decant wine, and serve your favourite drinks with this stylish, high-quality decanter. It's the perfect gift for any Stormtrooper enthusiasts and holds 750ml. The Original Stormtrooper Decanter costs £19.99 from FindMeAGift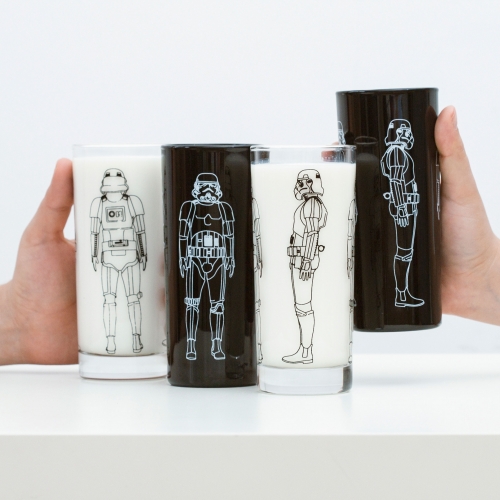 Serve up your tipple with the Hi-Ball Glasses which come in a pack of 4, 2 clear, and black are a great way to enjoy a drink or two. The Stormtrooper Hi-Ball Glasses cost £20 from Argos
Original Stormtrooper Cheeseboard and Knife Set £35 from Menkind The helmet design has been laser-engraved onto the Cherry Wood board and comes complete with Stilton Knife, hard cheese knife, and a cheese fork, all handily hidden under the board when not in use! This makes a great gift for fans who think they have it all, however as this Stormtrooper Cheeseboard proves, there's Stilton's left!
The Original Stormtrooper Terrarium costs £35 from Menkind This see-through glass terrarium is able to give your room that little kick of freshness you've been looking for. This little helmet can hold little succulents, cacti, or small plants to make your sleeping quarters of the Death Star seem a little brighter and full of energy. You'll need that when destroying the Rebellion.
Star Wars Stormtrooper Starry Night Graphic T-Shirt. Stop looking for fashion help in Alderaan places! Add a little out-of-this-world style to your wardrobe with awesome Star Wars T-shirt! Transport yourself to a galaxy far, far away with a cool new Star Wars shirt featuring Darth Vader, Luke Skywalker, Yoda, Chewbacca, Princess Leia, Boba Fett, and all your favorite Star Wars characters! Available on Amazon UK
Scouring the internet for mobile tech, news & tips!