It's Black Friday time again, and there are some really good deals out there. We've been inundated with offers and deals so check out our Black Friday Deals 2023 hand-picked to our Top 5 below for you.
Black Friday Deals [2023]
1. Ring Video Doorbell
We love Ring products here, they combine great technology with a reliable, simple to use experience. The Ring Video Doorbell (current version) is on sale at its lowest ever price on their website, so if you've been thinking about getting one, now is the time!
Answer the door from anywhere with Battery Video Doorbell Plus, a wireless doorbell security camera that features 1536p HD Video and Head-To-Toe View, so you won't miss a visitor or package delivery. Check out our Ring Doorbell review here.
Now £99.99 – 37% Discount from original £159.99 price (discount applies from now until M​onday 27​th N​ovember)
2. Jackery Explorer 240 Portable Power Station
We've reviewed the Jackery 1500 portable power station on the site already, and it's just amazing. This smaller version is more portable and is on sale for Black Friday with 40% off.
Multifunctional Outputs: The Jackery Explorer 240 has a 240 watt-hour (16.8Ah, 14.4V) lithium-ion battery pack. It features 1* AC outlet (230V 200W, 400W peak), 2* USB-A ports, and 1* DC carport. Power many types of equipment such as a phone, laptop, light, fan, mini cooler, etc. with the pure sine wave inverter.
An Excellent Entry-Level Power Solution for Outdoors: A solid portable power solution that can power your iPhone, laptop, and lights while camping or working from home. The lightweight Jackery Explorer 240 has a solid handle for easy carrying. Its simple push-button operation makes it easy to use wherever you go.
Green Solar Generator: The Jackery Explorer 240 has a built-in MPPT controller for maximum eco-friendly solar recharging efficiency with the SolarSaga 100W solar panel (sold separately). You can also recharge the Explorer 240 with a wall outlet, car outlet, and generator.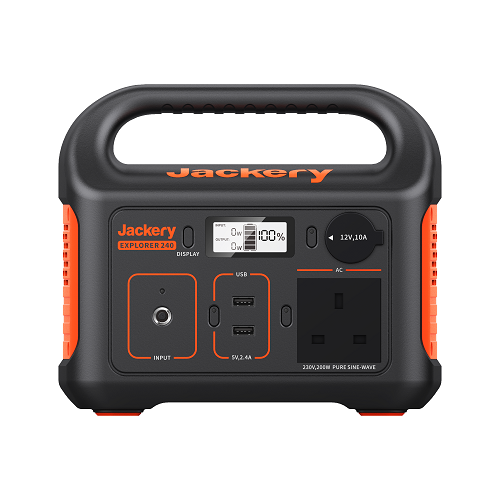 Now £156.00 – 40% Discount from original £259.99 price.
3. Alexa 1.5L Smart Kettle
Activated via the Alexa device, this Smart Kettle can even be controlled via an app remotely to boil water to a desired temperature. From the simple task of turning the kettle on at home, through to changing the temperature of the water, or simply asking Alexa to keep the water warm, this Smart Kettle does it all – controlled by voice or the Alexa app.
For energy efficient use, the kettle can be programmed to fit around specific schedules such as, mid-morning routines and adjusted for weekends.
Once the water has reached the selected temperature, the Smart Kettle will automatically keep the water warm for two hours.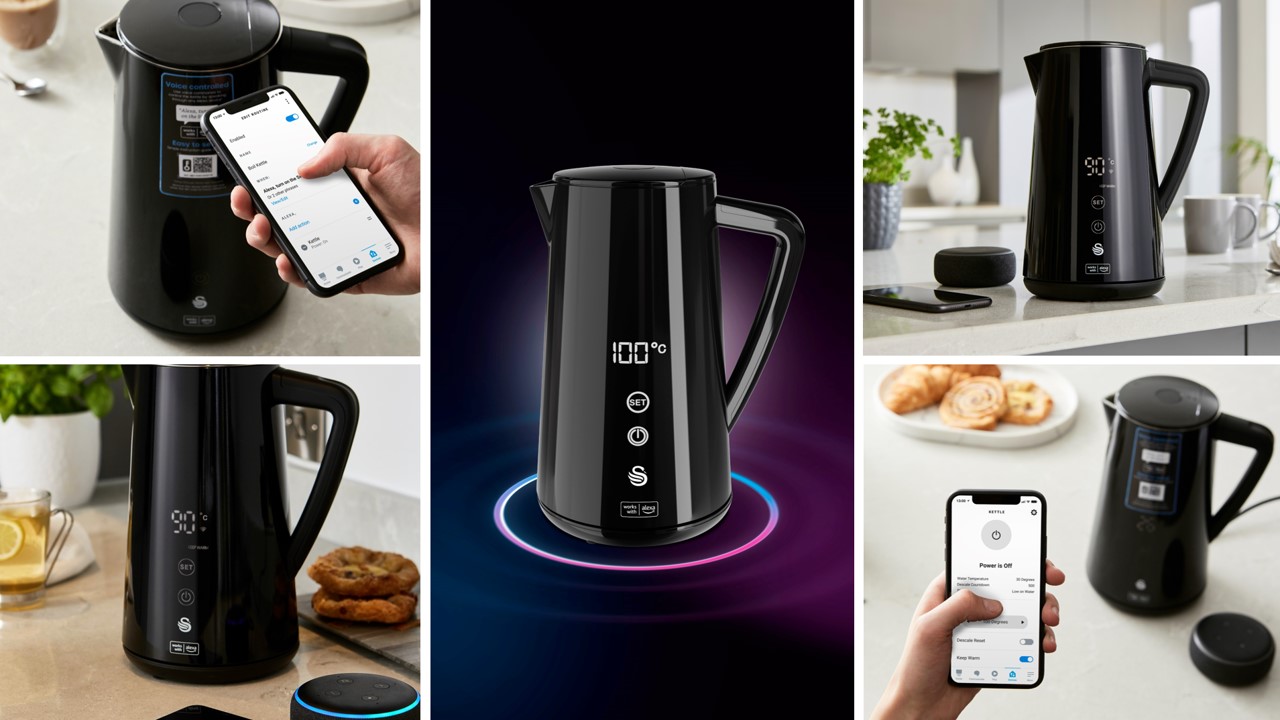 Now £59.99 – 40% Discount from original £99.99 price (discount applies for the period of 13th – 27th November)
4. Shure AONIC 40 Wireless Noise Cancelling Headphones
Crafted with premium materials and engineered by the brand musicians and creators trust, the AONIC 40 Wireless Noise Cancelling Headphones deliver studio-quality audio in a portable design. Experience an unparalleled combination of comfort, audio performance and durability wherever your day takes you.
"I tested in a variety of different ways: background noise outside (cars), the ceiling fan, the air purifier, etc and these Aonic 40's do a great job at reducing all of those examples"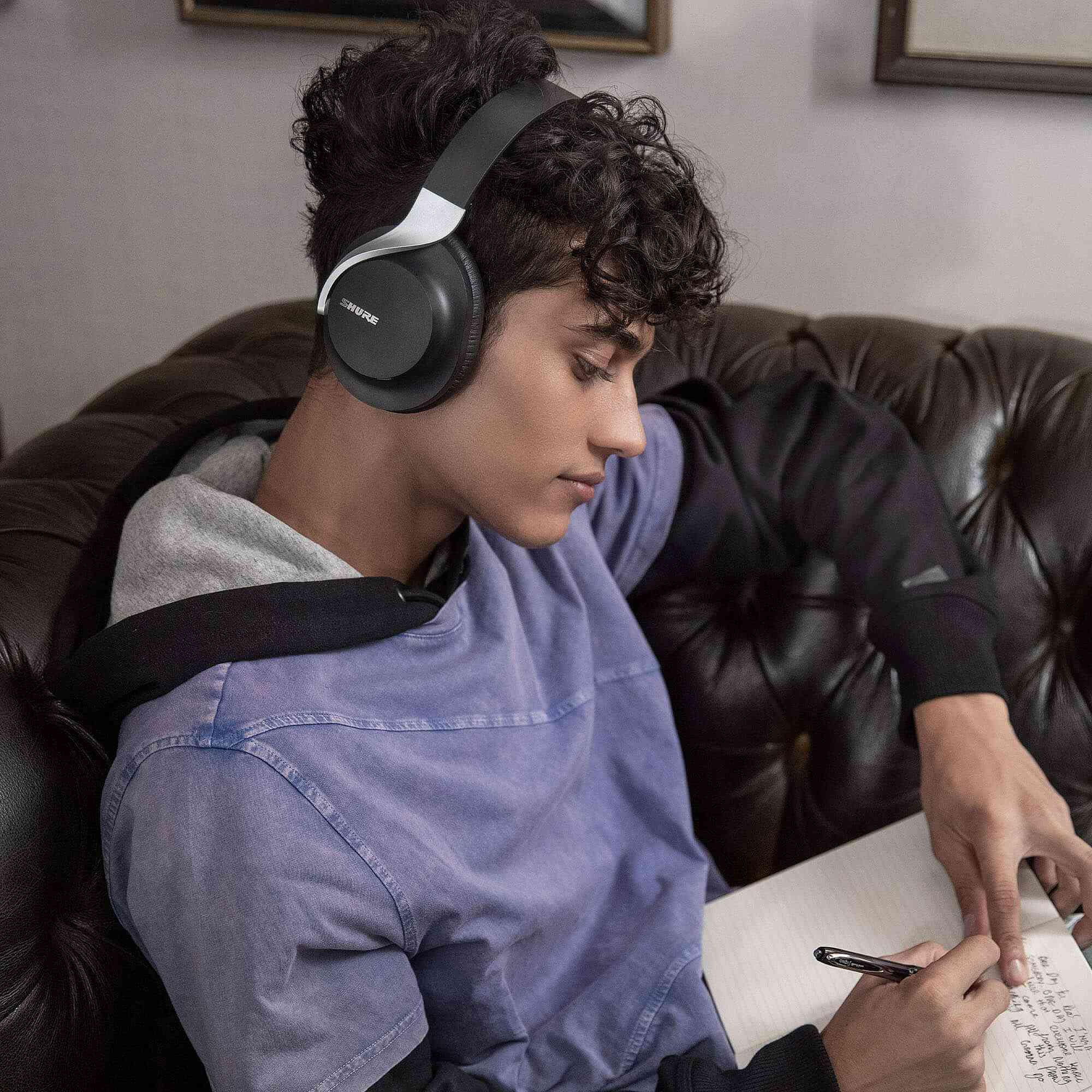 Now £135.00 – 45% Discount from original £249.00 price (discount starts Black Friday)
5. Retro Pump Espresso Coffee Machine
If coffee is more your thing than tea, go for this extremely cool espresso coffee machine from Swan.
This iconic espresso coffee machine which comes in grey, green, or cream colourways during the sale, delivers delicious barista style coffee, in a beautiful vintage inspired design. Part of the award-winning Swan Retro Range, the machine is functional and stylish, featuring a durable die cast boiler, steam pressure control, 1100W power and 15 bars of pressure.
Producing great tasting espresso with the perfect crema, the frothing wand helps create a whole host of different coffee shop beverages including: cappuccinos, flat whites and lattes. The 1.2L detachable water tank allows for 1 or 2 cups to be made at once.
Compatible with both Easy Serve Espresso (ESE) pods and ground coffee.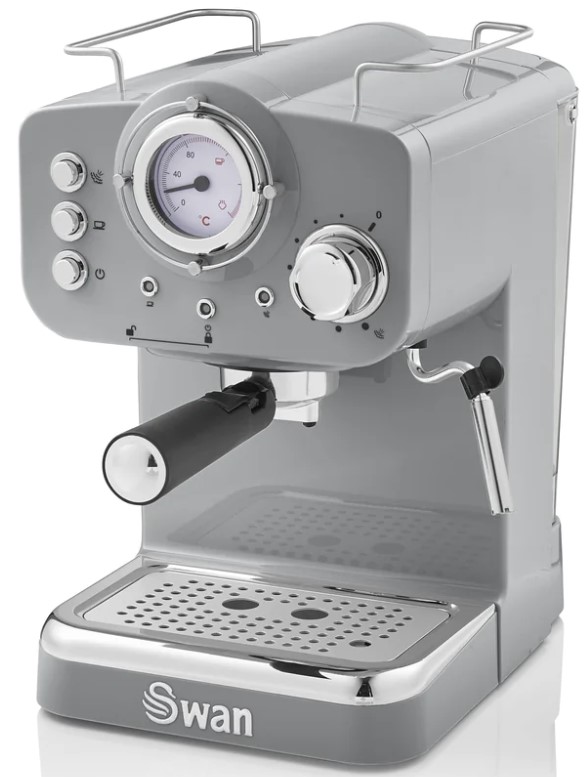 Now £76.99 – 30% Discount from original £109.99 price (discount applies for the period of 13th – 27th November)
We hope you've enjoyed this roundup of Black Friday Deals 2023 – let us know if there's anything else tech with a super-hot discount and we can add it to the list.
I do marketing and tech things. Despite my profile picture, I don't live my life in Instagram